MANAGEMENT BOARD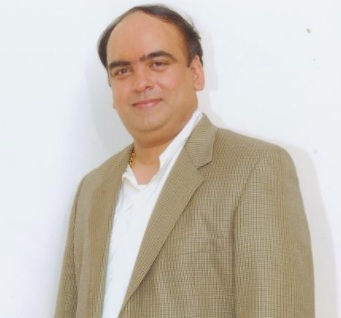 KAMESHWAR ERANKI
FOUNDER & CEO
Kameshwar Eranki is the Founder and CEO of VajraSoft Inc. He has over 20 years of Software Product Development and Business Development experience. Kameshwar is responsible for spearheading Intellectual Property (IP) Software development, process improvement, technology adoption and delivering customer value. He is recognized leader in Cloud Computing and as global IP expert.
Kameshwar is experienced in providing innovative Intellectual Property solutions to the industry. These include IP Assets Strategic Management, Global Patent Portfolio Management system, IP Cost-O-Meter – automating global IP filing cost estimation, IP Monetizer – automating IP license management and Royalties management. His prior experience includes working at Hitachi Consulting, Oracle Corporation, Cisco Systems and Sun Microsystems. Kameshwar provided innovative solutions to Life Sciences, Retail, Banking & Finance, Automotive, Manufacturing, Glass & Chemicals and Aerospace Industries.
Kameshwar holds Master of Science in E-Business Systems and Technologies from Golden Gate University, San Francisco, USA.
ADVISORY BOARD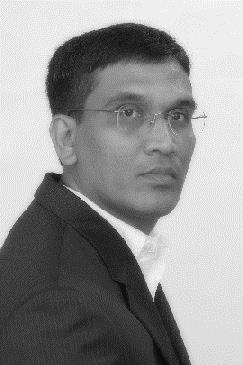 GIRI CHODAVARAPU
CIO & VICE PRESIDENT, GLOBAL IT AT FINISAR CORPORATION
Giri Chodavarapu is CIO & Vice President of Global IT of Finisar Corporation. Giri is responsible for leading the global IT strategies, development and operation of applications and infrastructure that supports the company's business. Mr. Chodavarapu brings nearly 20 years of information technology experience, with expertise in IT transformation, information security and mergers & acquisitions.
Mr. Chodavarapu is a very active member and participant of various CIP programs including corporate center for innovation CIO round table, global semi-conductor association CIO round table and a member of governing body of Evanta San Francisco mid-market CIO program. Prior to Finisar Giri was Consultant at Ernst & Young. He holds an MBA from Indian School of Business.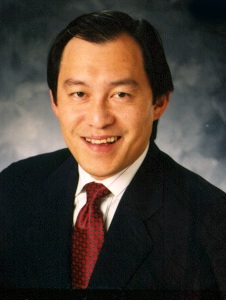 JOSEPH WEI
PRESIDENT OF SJW CONSULTING INC.
Joseph Wei is the President of SJW Consulting Inc., a management consulting company that has been advising Fortune 1000 and Start-ups on technologies and business strategies. Previously, Joseph has held various executive roles for global computer companies including Inventec, Silicon Graphics Inc. (SGI), NEC, and DEC (acquired by Compaq/HP) focusing on mobile computing, server and storage products.
Joseph is passionate about entrepreneurship, he chairs the Silicon Valley China Wireless Association Entrepreneur Development Program, organized many workshops and several startup pitch events. He has been a long-standing member of IEEE, and Chairs the Santa Clara Valley IEEE Consumer Electronics Society, the leading and the largest CE Society in the world. He is also a member of the IEEE Special Interest Group for Humanitarian Technology. Joseph holds a BSEE from Tufts University from Medford, MA.

Sujata Iyer
PRINCIPAL CONSULTANT, DxLS CONSULTANTS
Sujata Iyer Principal consultant for firms in the life science, diagnostic, mobile health and personalized medicine fields on areas ranging from business strategy, marketing and scientific affairs. Also an Advisory Board member to two molecular diagnostics start ups and one Digital health start up. Career roles include VP of Strategic Marketing and Scientific Affairs at a telemedicine start up, Director of Business Development for an oral care company, and Associate Director for Advanced Technology at BD Biosciences. Experienced in medical areas i.e. HIV, infectious diseases, oncology, oral care; scientific disciplines like immunology, cell biology molecular biology & technologies in the area of sensors, antibody/affinity reagents, molecular diagnostics.

Sujata is Post-doctoral fellow at Stanford University, School of Medicine & at UCSF's Dept. of Pharmaceutical Chemistry, after a PhD in Biochemistry and Biophysics. CE in Strategic Marketing, Finance and Competitive Strategy.