Innovations & Intellectual Property in Networking & Communications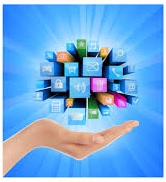 Networking and Communications industry is experiencing exponential growth globally. Mobile sector is going through explosive growth with over 3 billion mobile devices added to the network. New fast networks, additional bandwidths, radio frequency spectrums, 3G, 4G networks are expanding to accommodate ever growing mobile phones. As consumer is being empowered, various hardware, mobile, networking, communication, software applications are being rolled out to empower user. Radical innovations in networking and communications are changing how communications happen.
Networking allows you to exchange data between computers across the network. Key enabling networking technologies include optical communications, networking with IP v6.0, Dense wavelength Division Multiplex (DWDM), 802.11g Wireless LAN, Data Communications, CWDM, Internet video traffic, cloud services, global mobile bandwith, switches, routers and more.
Pintels analytics track all networking & communications companies globally based on key technology classes and provisions deep insights into innovation technology portfolios, from technology evolution to patent families, technology growth and saturation and in turn empower business to make right investments at right time to increase value.
Pintels tracks all networking & communications companies and their innovation portfolios including leading players in networking industry - Finisar Corporation, JDSU, Avago Technologies, Sumitomo, Oclaro, Accelink, Fujitsu, Neophotonics, Opnext, Broadcom, Samsung Electronics, NEC Corporation, Motorola, Qualcomm, Sony, LG Electronics, Nokia, Intel, Panasonic, Matsushita Electric, Toshiba, Texas Instruments, Ericsson, Lucent Technologies, Nikon, Canon, Olympus, Hitachi and others.
Pintels Patent Maps map the technology space and show the spread of technologies spanning a long timeline and leading countries across the world. For example, the landscape analysis report lists of competitive landscape in terms of key players in the field, their patent portfolios and the priority countries.
Where & How Networking & Communications Industry can use IP's?
Leveraging Pintels Intelligence Analytics you can gain deep insights into latest innovations and identify emerging trends and opportunities in Networking & communications. These include Mobile, Communications, Wireless Transmission, Security, Applications, Video, Audio and Software applications to name a few.
Pintels Intelligence Analytics for Networking & Communications industry provides deep insights into latest innovations, technology and IP intelligence across key technologies. These include Optical Communications, Amplifiers, Controls, Ethernet, Wireless, Global IP Traffic, Global mobile bandwidth, Internet video traffic, CDMA, Cloud Services, Transceivers, Fibre Optic Channels, TDMA, Optical instrumentation, Switches, High speed voice, video and data communications for networking, storage and more.
Common Issues and How to leverage Pintels to Address them
Identify emerging technologies and opportunities in Networking & Communications

Track New Entrants to Networking industry

Understand Networking & Communications Market space and Innovation dynamics

Identify disruptive innovations in Networking sector

Want to understand and know more about Networking & Communications technology innovations!. Engage with our experts to develop innovation and business strategies on how to gain deep insights into innovations in networking space.