Pintels for Semiconductor Industry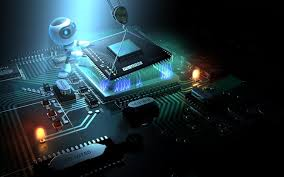 Continuous innovations in semiconductor technology sector are reshaping the networking and communications landscape. Faster processing capabilities triggering by nano technologies are transforming the mobile, wireless, communications and Internet of Things (IoT) devices landscapes.
Key technology areas extend from Digital & analog designs, digital chips, networking chips, mobile devices, hand held instruments, gadgets, nanotechnology, IP cores, reusable design components, integrated circuits (ICs), value chain, CMOS, CDMA etc. and cover the broad range of functional areas of communications, display, audio, video, control etc.
Why Pintels Intelligence analytics? Pintels fast tracks Strategic Technology Management, help you assess potential risks, identify disruptive technologies in market, identify emerging trends and opportunities, track technology evolution, progress and saturation, create technology roadmaps and fast track business decisions.
Key Issues and Challenges:
| | | | | | | | |
| --- | --- | --- | --- | --- | --- | --- | --- |
| Rising costs | Near end of Moore's law scaling | Identify Collaborative relationships | Understand demand | Understand changing market | Security issues | Data Privacy issues Understand value chain | Understand value chain |
The scope of Pintels Intelligence Analytics for Semiconductor industry is vast and typically includes Semiconductor Equipment and Materials, Compound Semiconductors, MEMS Sensors, LED, LCD, Display technologies, nanotechnologies to name a few.
Peeling the onion layer, at a deeper level the analytics provide insights into technologies related to:
Semiconductor capital equipment

Flat panel display capital equipment

Polysilicon and silicon wafers

Electronic gases

Photoresists & ancillary products

Mass flow controllers

Leadframes

LCD, LED Display technologies
Difficulty in building customer demand in fragmented market.
Understand value chain, across Applications, Systems Integrations and Silicon level.
Semiconductor Industry: Pintels Technology Landscape Reports
Powered by Pintels Intelligence Analytics, Pintels Technology Intelligence Analytics solutions the semiconductor technology innovations landscape reports pan across, MEMS technologies, Semiconductor equipment, automotive chips, nano chips, nano-biotechnology, semiconductor materials, Compound semiconductors, sensors, LED chips, Organic LED's, Display technologies, semiconductors in telecommunications, especially 3G, 4G and 5G Technologies, semiconductor based medical devices and more.
Download Pintels for Semiconductors Infographic
Common Issues and How to leverage Pintels to Address them
Identify emerging technologies and opportunities in Semiconductor

Track New Entrants to Semiconductor Market

Understand Semiconductor Market and Innovation dynamics

Identify disruptive innovations in Semiconductor key technology sectors including 5G technologies

Continuous monitoring of strategic technologies -Semiconductor equipment and materials, MEMS technologies, Compound semiconductors, Flexible electronics, 5G Technologies, auto chips & sensors
Want to understand and know more about semiconductor technology innovations!. Engage with our Semiconductor, MEMS, Display technology experts, to collaborate with you to develop innovation driven business strategies on how to drive profitable growth and gain competitive advantage.