Introduction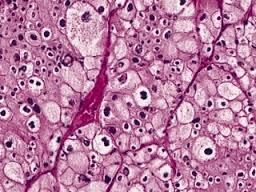 Pintels Technology Intelligence Analytics delivers Actionable intelligence for the business to make right decisions at the right time to drive profitable growth, gain competitive advantage and addd value. So, don't waste time. Discover the trends that may impact your business. The data visualizations help you access market trends and use the intelligence for strategic planning, strategic market positioning, technology roadmapping and new product development.
Powerful, Built-in Analytics - Pintels technology intelligence analytics delivers powerful analytics related to technology landscape across all technology sectors, assess technology growth, patent portfolio and distribution of patents. The analytics empower businesses to make Buy vs Build decisions.
Why Pintels Technology Intelligence Analytics?
Pintels Technology Intelligence analytics helps you understand market needs and empowers you to make strategic decisions on technology licensing, joint ventures, Make versus Build decisions, Merger & Acquisition as well as accelerating the due diligence process. It also helps to understand the Research & Development emphasis of the competition and where they are spending the investment dollars.
The point-and-click data visualizations, dashboards and reports enhance deep understanding of technology innovations and accelerate decision making. The insights into technology landscape innovations help you assess degree of risk, reduce or eliminate them.
Pintels Technology intelligence helps you gain competitive advantage. The deep insights from analytics and data visualizations and point-and-click visualizations help you close the gap between business strategy and execution.
Benefits
Identify emerging technologies and opportunities

Detect threats

Identify disruptive technologies

Strategic risk management

Accelerate decision making
Download Pintels Technology Intelligence Analytics Infographic and Datasheet
Common Issues and How to leverage Pintels to Address them
Identify emerging technologies and opportunities in IoT Healthcare

Track New Entrants to IoT Healthcare Market

Understand Digital Health Market and Innovation dynamics

Identify disruptive innovations in IoT Healthcare

Continuous monitor key technologies - Digital Health, IoT Healthcare, Patient Monitoring, Sleep Monitoring, Elder care
Want to understand and know more about Internet of Things (IoT) Healthcare technology innovations!. Engage with our Green Digital Healthcare experts to develop innovation and business strategies for your business to improve care delivery, increase patient outcomes, reduce costs and achieve profitable growth.