Innovations, Intellectual Property in Agriculture Technology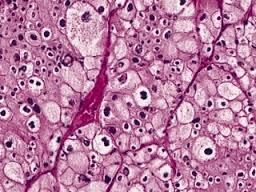 Improving food production, food quality and food preservation is a constant business challenge for businesses and countries alike. This is especially true in food production and distribution, where costs are high for food transportation & distribution. Equal emphasis is also on improving food preservation technologies and online marketplace for food produce.
Pintels AgTech showcases food production technologies and food preservation technologies. The analytics span across vegetables juices, proteins, food flavors, table salts, dietary salt substitutes, artificial sweeteners, precision farming, sensors, market analytics and more.
Pintels Intelligence Analytics, Pintels Technology Intelligence Analytics solutions provide up-to-date insights into AgTech innovations for improving food production, food preservation, food distribution, food transportation and online agtech marketplaces, managing food produce from seed-to-table and improving agriculture economy. What's unique about Pintels is that it allows you to continuously monitor and track agtech innovations and provides you instant insights into latest technology innovations in global agriculture and precision farming landscape.
Where & How businesses can leverage AgTech Innovations
Pintels is one stop shop for you to get what your business needs. Pintels Technology Intelligence Analytics provide you the latest AgTech innovations across the healthcare sector and spans across patient care, elder care, remote monitoring and real time location. By leveraging the big data driven intelligence analytics on the cloud you have the opportunity to continuously monitor and identify emerging trends and opportunities in digital healthcare markets and IoT healthcare sector. You also have the ability to identify new entrants to market and also identify disruptive innovations.
Download Pintels AgTech Innovations Infographic
Download Pintels AgTech Technology Landscape Reports
Common Issues and How to leverage Pintels to Address them
Identify emerging technologies and opportunities in AgTech

Track New Entrants to AgTech Market

Understand AgTech Market and Innovation dynamics

Identify disruptive innovations in AgTech

Continuously monitor key technologies - Food Production, Food Preservation, Sensors, Marketplace, Organic fertilizers, inorganic fertilizers
Want to understand and know more about agriculture technology innovations!. Engage with our AgTech experts, you can develop innovation strategies on how to improve food production, how to preserve food produce, food transportation, organic foods, vegetable proteins and more.