Innovations, Intellectual Property in Healthcare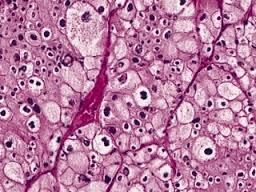 Improving care delivery on one hand and reducing costs on the other, is a constant business challenge for healthcare providers and care givers. Given the reality of the healthcare sector, where care delivery costs are so high, businesses are looking for innovative and cost effective care models.
Pintels Healthcare solutions showcase the emerging technology innovations in digital health, IoT based patient monitoring and improving the care delivery models. For example, adoption of technology based remote monitoring of patients not only provides 24 X 7 patient monitoring capability but also significantly reduces costs as it relieves the pressure of keeping dedicated human resources. With Healthcare expenditure of over $3 Trillion USD in the U.S. alone, and still growing the need for adoption of innovative Healthcare is obvious. The need for adopting healthcare innovations is new strategic imperative for the care givers and healthcare providers.
Pintels Intelligence Analytics, Pintels Technology Intelligence Analytics solutions provide emerging trends, opportunities and insights into healthcare innovations to adopt innovative care delivery models, improving patient outcomes, reducing medication errors, eliminating re-admittance rates and subsequent penalties. What's unique about big data driven Pintels analytics is that it allows you to pro-actively and continuously monitor healthcare technology innovations globally.
Where & How businesses can leverage Healthcare Innovations
Pintels is one stop shop for you to get what your business needs. Pintels Technology Intelligence Analytics provide you the latest healthcare innovations across the industry and spans across wellness, nutraceuticals, drugs and healthcare. By leveraging the big data driven intelligence analytics on the cloud you have the opportunity to continuously monitor and identify emerging trends and opportunities in global healthcare markets. You also have the ability to identify disruptive innovations in the marketplace.
Download Pintels Healthcare Innovations Infographic
Common Issues and How to leverage Pintels to Address them
Identify emerging technologies and opportunities in Healthcare

Track New Entrants to Healthcare Market

Understand Digital Health Market and Innovation dynamics

Identify disruptive innovations in Healthcare sector

Continuous monitor key technologies - Medical devices, IoT Healthcare, Patient Monitoring, Elder care

Want to understand and know more about Healthcare technology innovations!. Engage with our Digital Healthcare experts, you can develop innovation and business strategies on how to improve care delivery, improve patient outcomes, reduce costs and gain competitive advantage.