Pintels In-Vitro Diagnostics Analytics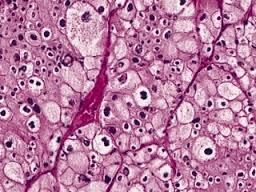 What is in-vitro diagnostics? - In-vitro diagnostics or IVD is defined as a device which, used alone or in combination, is intended for the in-vitro examination of specimens derived from the human body solely or principally to provide information for diagnostic, monitoring or compatibility purposes. In vitro diagnostics are tests that are conducted to detect diseases, conditions, or infections. Some tests are used in laboratory or by health professionals while other tests are performed by consumers at home.
The broad array of in-vitro diagnostics technologies include immuno diagnostics, blood testing, molecular diagnostics, tissue diagnostics and clinical chemistry. The market size for in-vitro diagnostics is steadily increasing and it is projected that by 2020, the market grows to $78 billion USD.
IVD Diagnostics application markets pan across infectious diseases, cancer, gastrointestinal diseases, cardiac diseases, immune system disorders and Nephrological diseases. Pintels In-vitro Diagnostics Analytics cover all techniques, application and markets, empowering executives with deep insights into technological, competitive and marketing landscape. The Food and Drug Administration (FDA) regulates in vitro diagnostic devices (IVDs or laboratory tests).
Key players in IV diagnostics are Roche diagnostics, Siemens, Abbott Laboratories, Danaher Corporation, Thermo Fisher Scientific, Sysmex Corporation, Bio-rad Laboratories, Biomerieux, Johnson & Johnson, Qiagen and others.
Where & How businesses can leverage IV Diagnostics Innovations
Pintels IVD diagnostics intelligence analytics pan across multiple technology segments. These include immunoassay, clinical chemistry, molecular diagnostics and hematology.
Leveraging Pintels Intelligence Analytics you can get deep insights into the diagnostics technology landscape. These include - Blood, fluid, tissue testing, ortho clinical diagnostics, investing and analyzing materials, PCR, qPCR, Digital PCR, Reagents, peptides, immuno-assays and more. Pintels for Diagnostics industry provisions deep insights into patent portfolios of all major companies on one side and upcoming innovation start-ups on the other end of the spectrum.
Common Issues and How to leverage Pintels Intelligence Analytics for IV Diagnostics to Address them
Identify emerging technologies and opportunities in IV diagnostics technologies

Understand in-vitro diagnostics Market and Innovation dynamics

Identify disruptive innovations in in-vitro diagnostics technologies

Continuously monitor key technologies - immunoassay, molecular diagnostics, hematology and more.

Want to understand and know more about in-vitro diagnostics technology innovations!. Engage with our innovation experts, you can develop innovation and business strategies on how to accelerate your innovations from lab to market, gain competitive advantage and add value.