Introduction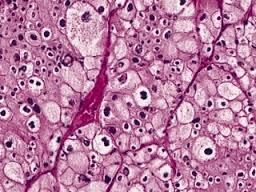 Patent information provides invaluable information for business. But key questions is how to tap, mine this information to gain deep insights into competitor business strategies, where competitor's are spending their R&D dollars, which technologies are they investing and more importantly understand why. Also, you can not only analyze technology information, but also understand global business strategy, key global go-to-markets and overall technology development strategies.
Identify state-of-the-art technology - One of the most important aspects of pintels patent maps is to identify not only the state-of-the-art technology but also, track technology evolution, growth and saturation. This information is very critical for business to gain right insights and make right business and technology investments. For example, it makes sense for business to invest in evolving and growth driven strategies rather than investing when technology saturates. Tracking the technology field(s) for it's path of evolution, development, growth and saturation you need right tools, to delivery right information at right time to make right decision for your business to add value. Pintels Patent Maps solution is a steps in that direction that not only extends these benefits but also many more. It helps you identify disruptive technologies and assess strategic risks so that you can formulate risk mitigation strategies or build work-around strategies.
Why Pintels Patent Maps?
Pintels helps you identify new direction of technology and industry. Adopting various methods or types of patent maps you can also gain insights into competitor's business strategy.
Pintels Patent Maps provision you unprecedented level of technology and sub-technology level intelligence to make informed decisions. The patent maps provide continuous monitoring of technologies, which throw light on the market dynamics and help creating technology development strategies and technology roadmaps and enable to add more business value.
Pintels Patent Maps help you remove noise, that is, irrelevant information and helps you focus on what's needed to map technologies based on business needs and also provide the best practices to be engage in, to improve your organizations top-line on one-side and on the other, improve the bottom-line. The data visualizations also helps to understand the Research & Development emphasis of the competition and where they investing.
Through technology roadmapping you can track the intensifying competition in specific technology field. Using the patent information you can identify targets for research and development, and evaluate the inventions for potential value and thereby contribute to building high value Intellectual Portfolio. However, it is easier said than done to get such information. Pintels patent maps solution brings to you various types of patent maps and related methodologies to gain instant insights through rich data visualizations, technology, portfolio driven analytics dashboards and reports with drill down capabilities.
Pintels patent maps help you in performing quantitative analysis as well as qualitative analysis of patent portfolios in any technology realm. Based on your business needs, you can leverage patent maps for each technology field. It also provides you facts to analyze and enter the field ahead of competitors, giving you first mover advantage. Leveraging pintels patent maps solution you can produce different types of patent maps such as Technology Development maps, inter-patent relationship maps, time series maps, ranking maps and radar maps.
Benefits
Understand technology trends and opportunities

Identify targets for R&D investments, focus

Evolve technology development strategies, technology roadmaps

Understand disruptive technologies. Assess risks.

Help gain insight into competitor's business business strategy
Download Pintels Patent Maps Infographics and Datasheet
Common Issues and How to leverage Pintels Patent Maps to Address them
Understand emerging technologies and opportunities in specific technology field(s)

Understand disruptive technologies

Understand Technology evolution, growth and saturation

Evolve technology development strategies and roadmaps
Want to understand and know more about patent maps and how to map on specific technology fields that are of interest for your business? Engage with our innovation experts to help you develop technology development strategies for your lines of business for strategic market positioning and drive profitable growth.