Executive Summary
Application of Artificial Intelligence is experiencing rapid growth. Understanding the evolution of key technologies and trends and emerging opportunities is critical for business success.
Key AI technologies include Machine Learning, Deep Learning, expert systems. The AI application market segments include Healthcare, automotive, self driving cars, image classification, natural language processing, voice recognition, smart robots, bioinformatics, life sciences, transportation, data mining and wave computing.
Why Pintels for Artificial Intelligence?
By leveraging the big data driven cloud based pintels intelligence analytics you have the opportunity to continuously monitor AI technologies, identify emerging trends and opportunities in machine learning, deep learning, natural language processing markets and computer vision sectors. You also have the ability to identify new entrants to market and also identify disruptive AI innovations.
Where & How businesses can leverage AI Innovations:
Artificial Intelligence Innovations:
Deep Learning Technology Innovations: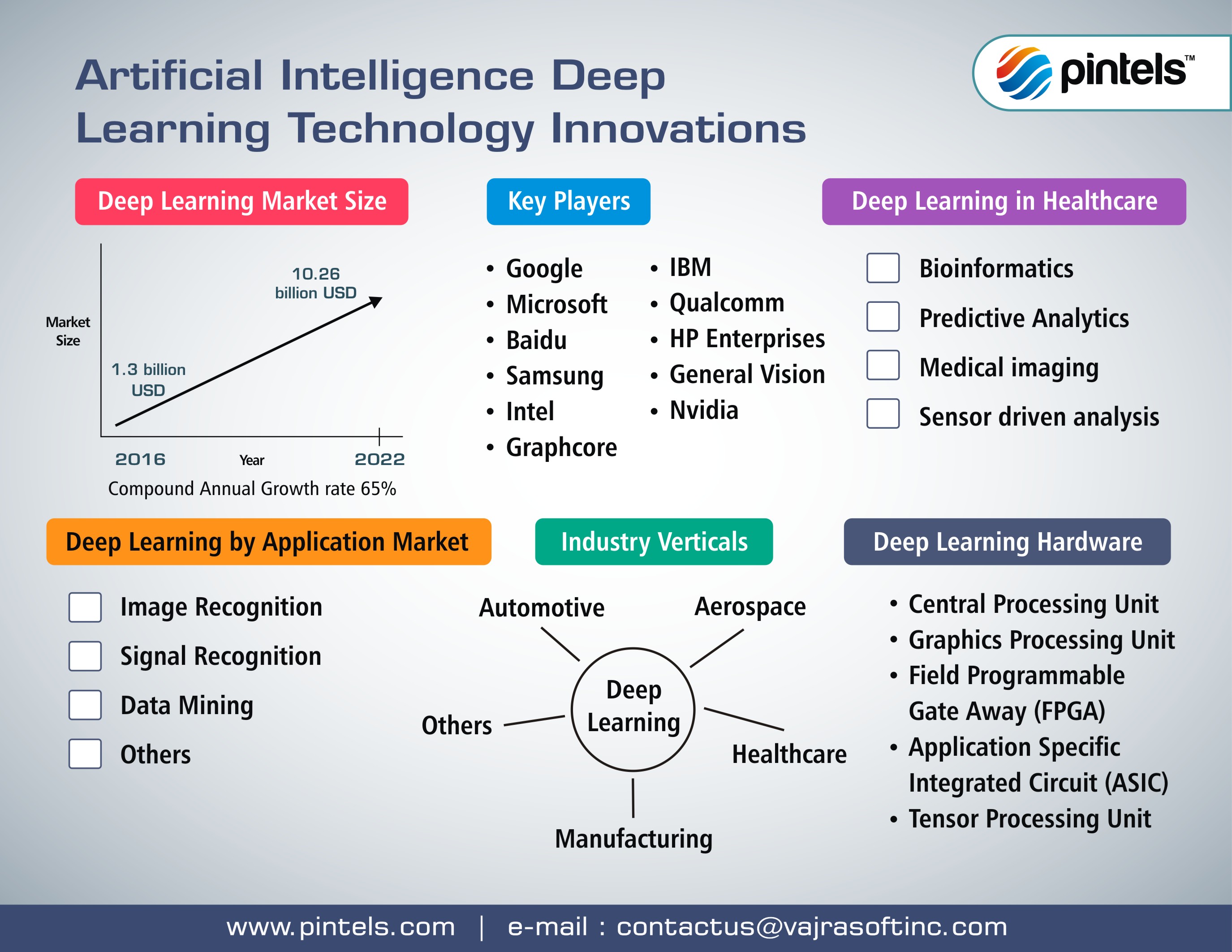 Machine Learning Innovations: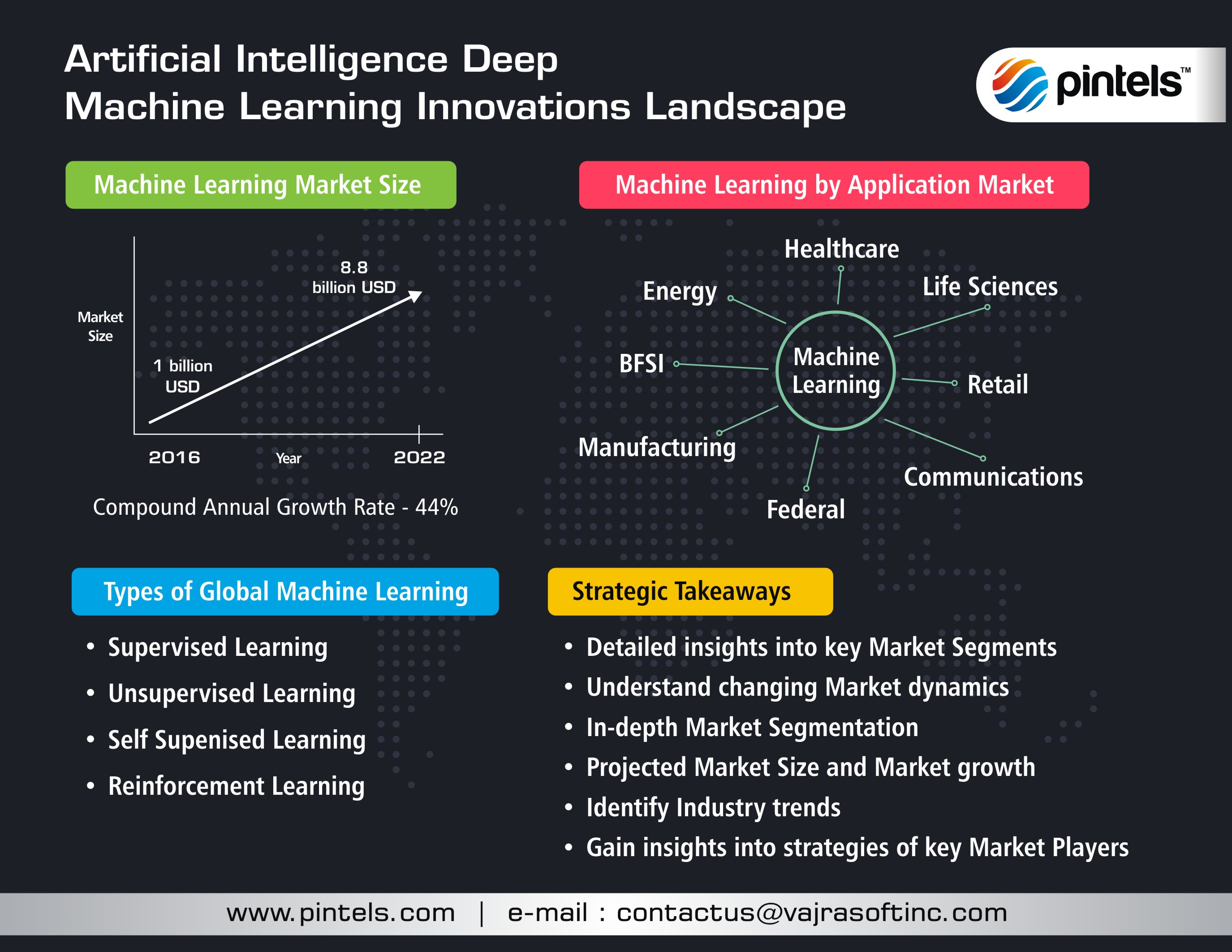 Download Pintels Artificial Intelligence Innovations Infographics