Introduction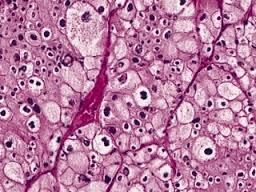 Challenges - Adapting to changing market needs is strategic imperative for most businesses. That said, key challenges are to identify or gain insights into changing market and then implement a continuous improvement framework, tool.
The most compelling reason why you want to benchmark your activities is that you can be a better company. It serves as vehicle for improving performance. Competitive benchmarking serves as a strategic tool to leapfrog competition. It identifies new strategies to jump ahead of competition. Pintels Competitive Benchmarking tool fulfils these needs and beyond. It provides deep insights into continuous monitoring and assessment of disruptive technologies, and also how having a continuous improvement mechanism that business can leverage to understand competitive landscape and adapt its business strategy to changing market needs. Pintels competitive benchmarking solution facilitates this process.
Businesses can quickly get started with the competitive benchmarking tool by laying out the business criteria why it have to be performed in first place. A unique feature with pintels competitive benchmarking is that it facilitates all types of competitive benchmarking, namely at Strategic level, Functional level and Operational level. Based on the specific needs of your organization, you can leverage any of these options. It provides the ability for businesses to understand key features and capabilities of competitor technologies and compete with them head-on. Understand competitor's value proposition, matching it and exceeding it is critical for business. Pintels drives these aspects of automation and provisions continuous monitoring capabilities to quickly and decisively respond to market needs.
Why Pintels Competitive Benchmarking?
Competitive benchmarking is essential for business to measure and know where the organization stands today and where it will be or need be tomorrow. It allows businesses to strive for continuous improvement whether dealing with products or processes.
Perform competitive benchmarking at three levels - Strategic level: for example, key process indicators, market share etc.; at Functional level that are process driven, and at Operational level - to measure the performance and outcomes of departments.
Leverage Competitive benchmarking as Strategic tool - to leapfrog competition. Identify new strategies to jump ahead of competition.
Enhance growth potential - After a period of time in the industry, an organization may become too practised at searching inside the company for growth. The company would be better off looking outside its walls for potential areas of growth. An outward looking company tends also to be a future oriented company. This often leads to a more enhanced organization and increased profits.
Serves as Performance assessment tool
Serves as Continuous improvement tool - Organizations implementing benchmarking strategies in holistic way achieve 30 to 40 per cent savings in operational costs. Benchmarking can also support the processes of budgeting, strategic planning and capital planning.
Benefits
Serve as Performance assessment tool

Know where the company is today and where it will be tomorrow

Enhance growth potential

Tool for continuous improvement

Find the areas for improvement

Help organizations build adaptable business strategy

Serves as continuous improvement tool
Common Issues and How to leverage Pintels to Address them
Understand the distribution of companies across the technology field

Identify relevant technology domains and technology fields

Help you understand most compelling reason for competitive benchmarking

Identify disruptive innovations

Detect threats

Continuous improvement tool

Perform Competitive Benchmarking at Strategic, Functional and Operational levels
Want to understand and know more about Competitive benchmarking!. Engage with our innovation experts to understand business needs and build executive criteria based, context driven competitive benchmarking strategies to gain competitive advantage and add value.