Innovations, Intellectual Property in Green Energy Technologies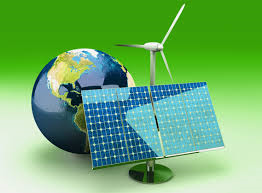 One of the most pressing issues for planet earth and the environment is to include the development of alternative fuels, new ways to generate energy and energy efficiency. This extends from green buildings to green building materials etc.
In order to forge green technology partnerships, commercial deals it is important to gain understanding of the markets, as well as analyzing the technology categories such as energy conversation and alternative energy production etc.
Pintels Intelligence Analytics, Pintels Technology Intelligence Analytics solutions provide Green energy technologies innovations spanning across, Solar, Wind, Waste, Biofuels, Biomass and other innovative ways that not only reduce carbon footprint on one end, but also provide environment friendly clean and sustainable solutions. What's unique about Pintels is that it allows you to continuously monitor and track green technology innovations and provides you instant insights into latest technology innovations in global landscape.
Where & How businesses can leverage Green Energy Innovations
Pintels is one stop shop for you to get what your business needs. Pintels Technology Intelligence Analytics provide you the latest innovations across the green energy sector and span across multiple green energy domains - from Solar, to Wind energy to Biofuel, Geo-thermal, Solar photo voltaic, Energy from waste etc. Get a deep insight into all these technologies and more.
Pintels Technology Landscape Reports
Powered by Pintels Intelligence Analytics, Pintels Technology Intelligence Analytics solutions the Green energy technology innovations landscape reports panning across, Solar photovoltaic cells, Solar water heater technologies, Energy production from solid waste, Biofuels, Biomass energy, Hydrogen fuel cells, Energy storage technologies and other key technologies.
Download Pintels Green Energy Technology Innovations Infographics
Common Issues and How to leverage Pintels to Address them
Identify emerging technologies and opportunities in green energy sectors

Track New Entrants to Market

Understand Market and Innovation dynamics

Identify disruptive innovations in green energy technologies

Continuous monitor key technologies - solar, biofuels, biomass, wind and more.

Want to understand and know more about green energy technology innovations!. Engage with our Green Technology experts, you can develop innovation and business strategies on how to minimize risks, reduce costs, fast track IP Monetization and accelerate your innovations from lab to market and achieve profitable growth.