Innovations, Intellectual Property in Life Sciences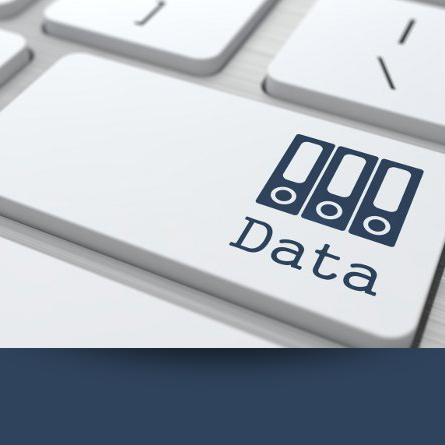 Life Sciences is the study of microbiology, zoology, botany and all living microorganisms, cells in human beings to plants to animals. However, biology continues to be centerpiece for all technology development especially molecular biology and biotechnology sectors have created many more interdisciplinary fields.
Pintels Intelligence Analytics, Pintels Technology Intelligence Analytics solutions provide life sciences innovations spanning biotechnology, microbiology, molecular biology, IoT healthcare, integrative medicine, gene sequencing, stem cells, immunological testing, medical devices, remote monitoring, nutrition and nutraceuticals.
The importance of biotechnology is obvious from the fact that it provides the solutions to many major global issues, including hunger, global warming and pollution. It is advancing the medical field by improving vaccine production on one end, to tissue engineering and creation of bio materials on the other side.
The Big data driven cloud based Pintels Intelligence analytics for life sciences provides you with deep insights into emerging technology innovations in biotechnology, healthcare and drug product intelligence. The intelligence analytics on demand help you fast track decision making, to make right R&D investment, accelerate innovations from lab to market, fast track IP monetization and add value. The data visualizations, analytics dashboards and reports provide you instant insights and make informed decisions and gain competitive advantage.
Where & How businesses can leverage Life Sciences Innovations
Pintels Intelligence analytics for life sciences covers broad array of technologies from biotechnology to nutraceuticals to diagnostics, healthcare and pharmaceuticals. Each of these technology sectors are multi-billion dollar markets and present immense challenges on one side and potential opportunities on the other. The scope of biotechnology is wide and encompasses agriculture, to health care, biofuels, biomass to energy, bioethanol, nutrition and more. Pintels life sciences solutions empower you to track emerging trends and opportunities, create value, gain competitive advantage and drive profitable growth.
Pintels for Life Sciences
Life Sciences Innovations encompasses biology, microbiology, biotechnology, pharmaceuticals, diagnostics and more.

Biotechnology Innovations consists of Blue biotechnology (marine biotechnology), white biotechnology, red biotechnology, gold biotechnology, yellow biotechnology

Pharmaceuticals Innovations includes drug intelligence, patent use codes, patent expiration, drug product intelligence, NDA, IND, BLA applications and approvals, Labels, REMS, Post-market drug quality and drug safety, product recalls, market withdrawals, patient outcomes, adverse drug reporting intelligence, adverse drug reactions, drug-drug interactions, FDA Orange Book and more.

Diagnostics Innovations comprises IVD diagnostics, molecular diagnostics, clinical diagnostics, stem cells, tissue diagnostics, circulating tumor cells, next generation sequencing, immune testing, point of care diagnostics and immunotherapy.

Nutraceutical Innovations covers nutraceutical ingredients, dietary supplements, functional food, functional beverages, probiotic foods, prebiotics, omega fatty acids, vitamins, mineral supplements, protein supplements, sports nutrition, herbal supplements, energy drinks, fortified juices and more.

Healthcare Innovations deal with Internet of Things (IoT) healthcare, digital healthcare, mHealth solutions, wearable medical devices, diagnostic monitoring

Medical Devices Innovations contain wearable devices, cardiovascular monitoring, Ox monitoring, infant monitoring, neurological monitoring, sleep monitoring and more.
Pintels Technology Landscape Reports
Powered by Pintels Intelligence Analytics, Pintels Technology Intelligence Analytics solutions the biotechnology innovations landscape reports pan across, medical applications to agri applications to nutrition to nutraceuticals and pans across green biotechnology to yellow biotechnology to red biotechnology. The technology landscape reports cover all the key technologies, subtechnology fields, top players and their innovation portfolios therein, market size, market size, global distribution of innovations, technology evolution, growth and saturation and much more.
Download Pintels Life Sciences Innovations Infographics
Common Issues and How to leverage Pintels Life Sciences Intelligence Analytics Address them
Identify emerging technologies and opportunities in Life Sciences

Track New Entrants to Life Sciences Market

Understand life sciences Market and Innovation dynamics

Identify disruptive innovations in life sciences

Continuously monitor key technologies - Biotechnology, pharmaceuticals, digital healthcare, IoT healthcare, diagnostics, medical devices

Want to understand and know more about life sciences innovations!. Engage with our life sciences and innovation experts to develop innovation and business strategies to gain competitive advantage and add business value.