Innovations, Intellectual Property in IoT Healthcare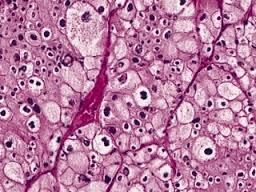 Improving patient care delivery is a constant business challenge. This is especially true in healthcare sector, where costs are high for patient care, and also there are increased expectations for superior care delivery models.
Pintels IoT Healthcare solutions showcase the emerging technology innovations in digital health and keeping people healthier and improving the care delivery models, through continuous patient monitoring. Adoption of IoT technology based monitoring not only provides 24 X 7 but also significantly reduces costs. With IoT Healthcare set to become $117 billion USD market by 2020, the role and scope of IoT Healthcare is very obvious. Care givers adopting to new IoT healthcare innovations is new strategic imperative.
Pintels Intelligence Analytics, Pintels Technology Intelligence Analytics solutions provide up-to-date insights into IoT healthcare innovations and other innovative ways for improving care delivery, improving patient outcomes in sustainable way. What's unique about Pintels is that it allows you to continuously monitor and track IoT healthcare technology innovations and provides you instant insights into latest technology innovations in global digital healthcare landscape.
Where & How businesses can leverage IoT Healthcare Innovations
Pintels is one stop shop for you to get what your business needs. Pintels Technology Intelligence Analytics provide you the latest IoT healthcare innovations across the healthcare sector and spans across patient care, elder care, remote monitoring and real time location. By leveraging the big data driven intelligence analytics on the cloud you have the opportunity to continuously monitor and identify emerging trends and opportunities in digital healthcare markets and IoT healthcare sector. You also have the ability to identify new entrants to market and also identify disruptive innovations.
Download Pintels for IoT Healthcare Infographic
Common Issues and How to leverage Pintels to Address them
Identify emerging technologies and opportunities in IoT Healthcare

Track New Entrants to IoT Healthcare Market

Understand Digital Health Market and Innovation dynamics

Identify disruptive innovations in IoT Healthcare

Continuous monitor key technologies - Digital Health, IoT Healthcare, Patient Monitoring, Sleep Monitoring, Elder care
Want to understand and know more about Internet of Things (IoT) Healthcare technology innovations!. Engage with our Green Digital Healthcare experts to develop innovation and business strategies for your business to improve care delivery, increase patient outcomes, reduce costs and achieve profitable growth.