Pintels Diagnostics Analytics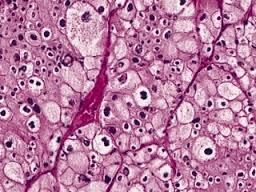 Diagnostics is important technology sector of life sciences industry vertical. Diagnostics industry encompasses broad array of technologies, that is, In-vitro diagnostics, clinical diagnostics, molecular diagnostics, DNA diagnostics, stem cells, immuno testing, circulating tumor cells diagnostics, immuno therapy, cellular diagnostics, next generation sequencing and more.
The broad array of diagnostics technologies include ELISA, Microarrays, Sequencing technology, Immuno assay, ISH, PCR, mRNA, qPCR, Nucleotides, Mass spectrometry, Nucleic acid technology and real time PCR.
Diagnostics application markets pan across infectious diseases, nephrological diseases, cancer, gastrointestinal diseases, cardiac diseases, immune system disorders. Pintels Diagnostics Analytics cover all these aspects and deliver much more, empowering executives with deep insights into technological, competitive and marketing landscape.
Where & How businesses can leverage Diagnostics Innovations
Pintels diagnostics intelligence analytics pan across multiple technology segments. These include IVD diagnostics, molecular diagnostics, clinical diagnostics, stem cells, tissue diagnostics, circulating tumor cells, next generation sequencing, immune testing, point of care diagnostics, immuno therapy.
Leveraging Pintels Intelligence Analytics you can get deep insights into the diagnostics technology landscape. These include - Blood, fluid, tissue testing, ortho clinical diagnostics, investing and analyzing materials, PCR, qPCR, Digital PCR, Reagents, peptides, immuno-assays and more. Pintels for Diagnostics industry provisions deep insights into patent portfolios of all major companies on one side and upcoming innovation start-ups on the other end of the spectrum.
Download Pintels for Diagnostics Innovations Infographics
Common Issues and How to leverage Pintels Intelligence Analytics for Diagnostics to Address them
Identify emerging technologies and opportunities in diagnostics technologies

Understand diagnostics Market and Innovation dynamics

Identify disruptive innovations in diagnostics technologies

Continuously monitor key technologies - biotechnology, diagnostics, healthcare, nutraceuticals, medical devices and more.

Want to understand and know more about diagnostics technology innovations!. Engage with our innovation experts, you can develop innovation and business strategies on how to accelerate your innovations from lab to market, gain competitive advantage and add value.