Introduction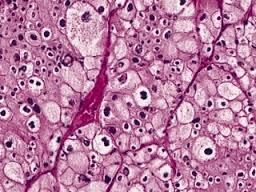 The main purpose of Strategic Technology Management is manage Innovation and Technologies of the organization and deliver profitable growth and add value. And of course, adding value is not that simple. Multiple factors have to be consider to orchestrate the high level success. So, what are these factors? It entails Strategic Risk Management, Technology Intelligence, formulating, executing and deliver the innovation strategy in form of new products to market or process innovation or service innovation or combination therein. Managing Technology Innovations is single most important driver of competitive success, and this is true not only for high technology companies but across most industry verticals.
Two other critical success factors for strategic technology management are Innovation Capital Management and Aligning Innovation, IP Strategy with business strategy. The more disconnect in execution on these aspects has direct impact on the profitability of the organization and how well it is able to monetize on all the innovation and technology portfolio that the business has invested in.
Businesses can quickly get started with the competitive benchmarking tool by laying out the business criteria why it have to be performed in first place. A unique feature with pintels competitive benchmarking is that it facilitates all types of competitive benchmarking, namely at Strategic level, Functional level and Operational level. Based on the specific needs of your organization, you can leverage any of these options. It provides the ability for businesses to understand key features and capabilities of competitor technologies and compete with them head-on. Understand competitor's value proposition, matching it and exceeding it is critical for business. Pintels drives these aspects of automation and provisions continuous monitoring capabilities to quickly and decisively respond to market needs.
Why Pintels Strategic Technology Management?
Pintels Strategic Technology Management is the most compelling, end-to-end solution in the market, managing all innovations and technologies in one place. The innovations broadly include intellectual property (IP's) - patents, trademarks, designs, copyrights all in one place, leveraging IPWayz Rover as well as gaining technology, market and competitive intelligence from Pintels Intelligence analytics.
Pintels strategic technology management broadly encompasses Strategic Risk Management, Technology Intelligence, Technology roadmapping, early stage technology acquisition, making buy vs build decisions, competitive benchmarking, define the technology strategy, outlaying innovation strategy, managing the innovation capital and aligning IP strategy with business strategy.
So, in short, Pintels strategic technology management solution serves as critical decision making tool for the CEO's and CXO's. For example, Competitive benchmarking can be leveraged as Strategic tool to leapfrog competition. You can also identify new strategies to jump ahead of competition.
Benefits
One stop shop to manage all intellectual property assets

Manage all Innovations from cradle to grave

Align IP strategy with business strategy

Key Performance Indicators driven measures and outcomes

Drive profitable growth, add value

Help organizations build adaptable business strategy to changing market

Manage new product initiation and development

Accelerate decision making

Serves as strategic tool
Download Pintels Strategic Technology Management Infographic and Datasheet
Common Issues and How to leverage Pintels to Address them
Manage Technology Innovations is single most important driver of competitive success

Understand Technology planning, technology roadmap and strategic roadmaps and align them

Manage innovations and technologies from technology domains and technology fields under one roof, that is on common platform

Help you manage competitive benchmarking to leapfrog against competition

Manage strategic risks

Identify emerging technologies and opportunities

Detect threats

Perform Competitive Benchmarking at Strategic, Functional and Operational levels
Want to understand and know more about Strategic Technology Management!. Engage with our innovation and subject matter experts to understand your business needs adapt pintels strategic technology management to drive profitable growth and accelerate value.