Introduction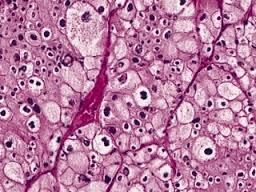 Pintels Patent Intelligence delivers actionable intelligence for the business to analyze the patent portfolios to assess not only the technology information in the patents, but also patent families, technology strategy, global IP filing strategies, IP protection strategies, technology evolution and technology .
Accelerate Technology Creation, Storage and Use - Big data driven Pintels Patent Intelligence Analytics accelerates technology create, storage and technology use. Leveraging patent intelligence analytics you can make quick, facts based decisions to make right R&D investments, conduct technology assessmsents, identify and assess external technologies. You can plan and execute different IP filing and protection strategies globally.
Why Pintels Patent Intelligence Analytics?
Pintels Patent Intelligence analytics helps you understand market needs and empowers you to make strategic decisions on technology creation and technology commercialization.
Strategic Value Proposition
Deliver Technology roadmaps across all technology domains and technology fields

Support all types of technology classifications

Analyze innovation activities in technology fields

Determine freedom to operate in a technology space and product clearance

Avoid potential patent infringement

Analyze competitor's R&D, technology and marketing strategies

Identify new entrants in technology marketplace
Benefits
Identify emerging technologies and opportunities

Identify potential targets for Mergers & Acquisitions

Identify potential licensing opportunities

Identify potential partners

Gain insights to potential innovation portfolios to increase market share
Download Pintels Patent Intelligence Analytics Infographic and Datasheet
Common Issues and How to leverage Pintels Patent Intelligence Analytics to Address them
Identify technology trends and opportunities

Track New Entrants to Market

Understand Market and Innovation dynamics

Identify global IP protection strategies

Identify potential partners

Continuously monitor key technologies and strategic competitors
Want to understand and know more about Pintels patent intelligence analytics!. Engage with our Innovation experts to develop technology roadmap strategies that are right for your business to make R&D investment decisions and build robust innovation portfolios and add value.