Pintels for Intelligent Transportation
Key Issues and Challenges
| | | | | |
| --- | --- | --- | --- | --- |
| Reduce Energy costs | Reduce Transportation costs | Reduce dependency on fossil fuel | Identify and assess Clean and Sustainable solutions | Reduce environment impact |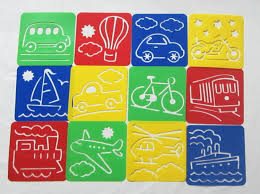 Identifying right technologies for cost effective transportation is one of the key challenges of most countries globally. There is a dire and immediate need to address this problem on one hand, but also ensuring that it is clean and sustainable solution is also another key issue that needs attention. Reducing energy consumption and reducing carbon footprint and reducing costs are other issues that need holistic solutions.
Today's intelligence transportation systems and solutions must be comprehensive and factor in future needs and growth factors. So, it is important to gain diverse information across multiple knowledge domains. Getting contexutal intelligence to fast track decision making is much more critical. For example, to design intelligence transportation system you need to factor in traffic management, safety, regulatory compliance, for better, smarter and coordinated solutions. As Pintels intelligence analytics platform provides contextual intelligence across multiple domains, leveraging these tools accelerate your decision making, factoring in the facts on ground and also assessing the future evolving technologies to create innovation transportation solutions for the future.
Pintels Intelligence Analytics platform delivers contextual intelligence with respect to connected cars, autonomous vehicles, vehicle to vehicle communications, vehicle to infrastructure communications, GPS, connected form factors in various cars and trucks, to electric batteries, energy storage technologies and more.
Key technologies in Intelligent Transportation:
Sensing technologies

Computational technologies

Communication technologies

Vehicle technologies

Vehicle detection technologies

Wireless communications and Networking - Bluetooth detection, Smart phone applications

Traffic management and signalling systems

Autonomous vechicles

Emergency & Alert notification systems

Emergency vehicles

Collision detection and avoidance systems
Why Pintels Intelligence analytics for Intelligent Transportation? is so obvious now.
Pintels for Transportation Technology Landscape Reports
Powered by Pintels Intelligence Analytics, Pintels Technology Intelligence Analytics solutions the automotive technology innovations landscape reports panning across connected cars, autonomous vehicles, driverless cars, vehicle to vehicle communications, vehicle to infrastructure communications, electric batteries technologies and other key technologies.
Download Pintels Automotive Innovations Infographics